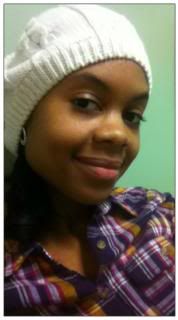 Name: Nicole Ayers



2. Would you rather have your own personal sailing ship or spaceship? What would you name your ship? (L.G. Keltner)




I'd rather have my spaceship named Captain Data, as homage to two of the coolest "Star Trek" characters ever!





3. How do you comment? - if someone posts 5,6,7 times a week .. once - or 3 times .. then each time or once or twice .. then each time I can't keep up .. but hate not supporting everyone .. (Hilary Melton-Butcher)


I comment in a manner that directly correlates with the amount of time available to complete all tasks laid out in my day. If my time is limited, I just comment on the most recent blog post. If I have more time to spare (or if I really like the blog), I'll read through a few of the recent post titles and then comment on the ones that peak my interest.

Just because a blogger posts multiple times a week doesn't mean that I'm going to comment on them every single time. It also depends on the frequency of my visits to a blog. If I visit more often, then it is more likely that I would comment on most, if not all of the blog posts but if I only visit the blog every now and then, I will usually comment on whatever is present on the page.



4. How do you use those HTML tags? .. and I've yet to learn about the signature line too ..(
Hilary Melton-Butcher)

I searched for the HTML tags and then tested them out by creating a draft post under the HTML tab and not the "Compose" tab, in one of my least active Blogger blogs. When I got to a point when the links worked and appeared to my liking -- after previewing them in "Compose" and also as a live post preview, I created a document file with the proper HTML tags that fit my needs such as text links, bold, photo links, etc. and I keep that file handy so that I don't have to keep searching or reaching through tutorials every time I need to create a hyperlink quickly.

It's sorta like my own HTML Template file that also includes a template of code that I made for my signature. So now, all I usually have to do is go to the file, copy the tags that I want to use at the moment and then paste it in the comment box or blog post draft page or online forum or wherever I need to create HTML links.



5. If you were a contestant on the CBS show "Amazon Race" and could pick ANY movie character to be your partner, who would it be and why?


It's a toss-up between Jason Bourne from "The Bourne Identity/Supremacy/Ultimatum" and Bryan Mills from "Taken." Bourne keeps himself in shape, meaning he can run fast, lift heavy things, climb building structures and bounce back quickly if he falls. Mills on other hand is very meticulous about gathering information -- a quality that could be very useful in our team's ability to complete tasks that involve assembling items that contain several different pieces of a puzzle or gathering activities that involve repetitive routines where I could easily forget a key step.

Bourne and Mills both have a very special set of skills that they've acquired over long careers and would each be an asset in helping me advance to the next Pit Stop. I'd be more likely to go with Bourne, however, because he knows how to live off the grid and get himself out of a jam without always needing aid from technology, friends in high places and fancy gadgets.
6. Describe the last Halloween costume you wore.

I dressed as Uhura from Star Trek, complete with the red dress and black boots. Now, I wonder if I should have worn a homemade costume because I have this Star Trek dress sitting around and no reason...or place to wear it.



7. What is the most unusual thing you have ever given as a gift? (Matt Conlon)


A fanny pack; and get this...the recipient gave it back to me!



8. If you could make a recommendation for a book for World Book Night (awesome event on 4/23), what book would it be? (Tracy Bermeo-A2Z Mommy)
How to be Black by Baratunde Thurston. It is a funny, insightful and surprisingly relatable read.

9. "Where do you go to "Get away from it all"?" (Matt Conlon)
To the land of alcohol. It's cheaper than health insurance, requires less of a commitment than therapy and the bartenders/cashiers never ask for a referral when ordering a glass of Cabernet Sauvignon! When that fails or is not available, I simply rock out to Lenny Kravitz.
10. "When writing, do you prefer to compose your first-draft by hand, on your computer, or using Morse Code?" (Mina Lobo)
My writing methods vary by the nature and purpose of whatever it is I'm working on. I tend to write blog posts on a computer so that they're ready to be published when necessary. I do jot down random notes for future posts in notebooks as well as on napkins and store receipts. I write the first drafts of my screenplays by hand because distractions like email, Words with Friends and YouTube aren't a click away. It's healthier to spend hours in front of a notebook than a bright computer screen. I also write songs on both and would be down to try some Morse Code for a project, just to get the experience.
Writer and Director Nicole Ayers on the Set of "ABYSS"
If you have any other questions, feel free to leave them in the comments below. In the meantime, I'd appreciate your contribution to my film festival campaign for ABYSS and convincing of your friends to do the same!